Mining Magazine Future Fleets E-Report - 2022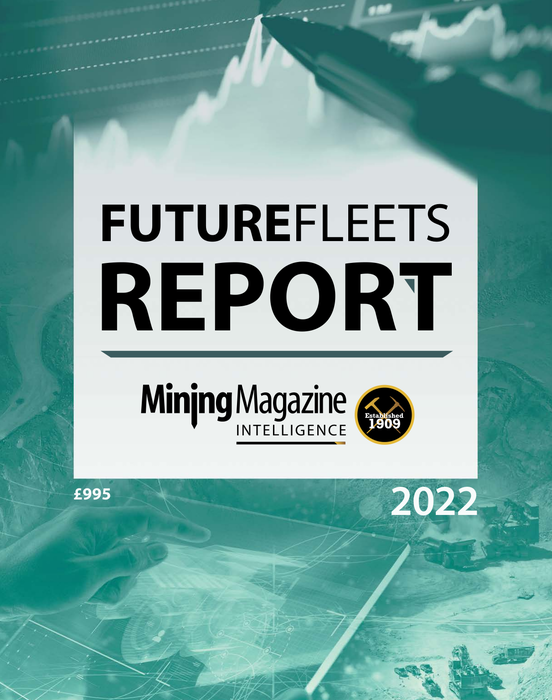 The report paints a picture of the equipment landscape and includes detailed profiles of mines that are employing these fleets.
The second annual Future Fleets Report is a comprehensive review of the most innovative fleets in place across the leading mines and development projects in the industry. It attempts to quantify how this equipment is being deployed, how it is changing operations, the next steps for innovation and, wherever possible, how much capital is being invested.
METHODOLOGY:
The data for our analysis has been aggregated through a global research effort, using basic desktop resources combined with qualitative interviews with operators and suppliers wherever possible. Each profile considers 11 categories: mine type, location, commodity, production, ownership, equipment, operation overview, commencement date, investment/capex, investment drivers, and next steps/outlook.

IF there is further space please add ' What's in the report'
Executive summary: Analysis of the MMI Future Fleets database.
Commentary: Articles that explore battery-electric vehicles, hydrogen, and overall electrification at mines.
Profiles: A review and breakdown of operations and the fleet